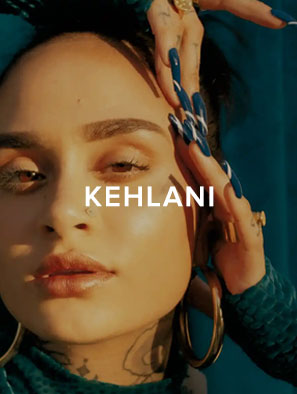 Singer Kehlani wore the Armature 223 REM Single Bullet ring when she graced the cover of The Guardian's Guide in August 2020.

Teamed with a snakeskin print top and chunky gold hoop earrings, our best-selling style took center stage as Kehlani posed with her hands at her temples in a contemplative pose.

Each of our bullet rings are inspired by spent shell casing that can still be found in the fields of New Mexico. Explore our full range to realise how even weapons can be reworked into things of beauty.
BUY NOW