"I want people to be overwhelmed with light and color in some way that they've never experienced."-CHIHULY
Dale Chihuly is an american artist, best known for his larger than life glass sculptures. He has gained great artistic merit, taking glass into the realm of sculpture. Inspired by his lifelong love for architecture and gardens Dale creates site-specific sculptures for private homes to art museums. The art exhibit at NYBG dubbed "CHIHULY" brought 20 separate installations to the 250 acre landscape in the Bronx. His magnificent neon creations light up at night, while hand blown stained glass sculptures flourish amongst like flowers and plants planted specifically to compliment his art. Captivating the beauty of nature Dale creates an intriguing juxtaposition of placing his almost identical glass sculptures next to blooms that make you question,is it man made or natural?

Chihuly's beautiful organic sculptures transform environments while triggering the imagination and drawing appreciation for nature that inspires his work. One of his biggest hero's is known to be the architect Frank Lloyd Wright with whom also had a deep appreciation for nature and built his homes to function within the landscape. Taking up real estate in the biggest cities across the globe, his otherworldly artworks are all based upon his desire to translate color and light.


"Many of my forms are inspired by nature, putting them into it feels right to me. I love the idea that people may ask themselves 'is it man made or is it natural?'"-CHIHULY
Like a workshop that employs skilled artisans, Chihuly operates as an individual artist, as a creative director, and public face of a large sale operation. Chihuly often sketches his sculptures and entrusts his team to execute. In recent years, Dale has been faced with law suits by workers from his study disputing who actually created the artwork in his studio. Dale often employs up to 100 people to create, transport and install his ethereal larger than life works

When speaking on his work, Dale says "when lit these pieces come to life as multi- dimensional painting in color, light and glass". Armature art director, Sara Angelucci shares this sentiment with our smooth silver and gold jewelry amongst his glass artwork in the botanical gardens.


"When lit these pieces come to life as multi-dimensional paintings in color, light, and glass." -CHIHULY
Dreamy layers of Armature jewelry entered into Dale's world of mind bending glass merging seamlessly into New Yorks Botanical gardens. Soft feminine silk meets California grunge in organza tunics over concert t-shirts, and corsets over tanks mixed with our Armature unisex mixed metal jewelry. We break all the traditional rules of mixing metals, deconstructed blouses, soft organza with cotton t-shirts and satin shrugs. Armature collides into a dream world where nature and art become one in our Lucid Blooms editorial. Produced by Armature creative director Sara Angelucci.

Ewa Wladymiruk is photographed by Andrew Kuykendall at the New York Botanical Gardens. Styled by Shandi Alexander and Beauty by Jordan King. Casting by Damian Bao. Art Direction by Sara Angelucci.
DREAM CATCHER HOOP
Buy Now
CELESTIAL NECKLACE
Buy Now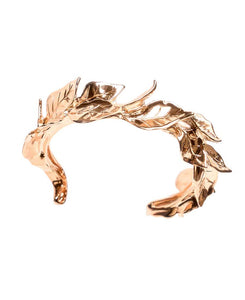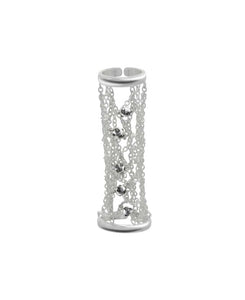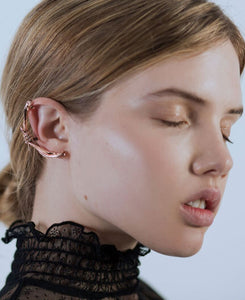 Barbed Wire Ear Cuff
Buy Now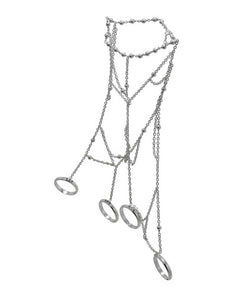 223 REM DOUBLE BULLET RING - ROSE GOLD
Buy Now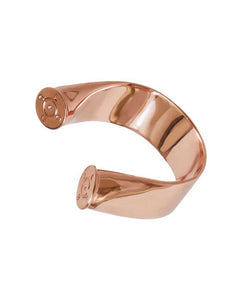 LC80 Bullet Cuff- Rose Gold
Buy Now
Gray Diamond Comet Threader Earring
Buy Now
Stretch Silk Tulle Tunic Cloud Top
Buy Now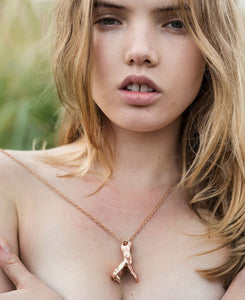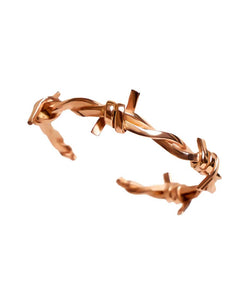 Barbed Wire cuff Bracelet- Rose Gold
Buy Now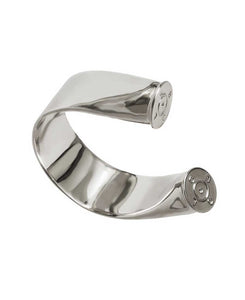 Gray Diamond Double Bullet Cuff Bracelet
Buy Now