Enter our nature-inspired editorial and discover limited edition Armature designs
F or our latest fashion shoot we looked to lush gardens and native California nature. The vivid colours and natural textures were the perfect partners to the Armature clothing designs, which are often inspired by architecture and man-made beauty. Placing the two in close proximity highlights their differences but also their similarities, and allows us to truly showcase our Cut & Sew collection. Here, we talk you through our ready-to-wear line and what makes it so special.
Cut & Sew is our instantly shoppable line that has been ethically handmade in very small batches in downtown Los Angeles. Our creative director Sara Angelucci doesn't design in line with the seasons, but instead whenever creativity strikes. When inspiration comes, she handsewns a sample of her vision before having a small run made locally. This ensures all garments are handmade to the highest standards and that no waste occurs (the limited availability prevents any leftover stock from going to landliff). These special edition pieces remain on sale until they are gone, but once they are sold out, they do not return. This makes them much more sought after than everyday fashion items. This is limited series fashion.
Our latest lookbook editorial A Midsummer's Dream, puts the spotlight on three Cut & Sew styles in particular:
The Cut & Sew Silk Organza Pleated Top
This delicate silk organza top features pleats and ruffles that flow like the water that flies around it in this editorial. Sheer details reveal flashes of skin from every angle, sculpting the body while still remaining loose and somewhat free-flowing. You can clearly tell how much time and effort has gone into making this creation, and as a result it is the perfect party top. It looks striking when worn with nothing underneath, (if your dress code allows) or over a diamante bralet for Studio 54 glamour.
Pairs well with: The Armature Barbed Wire Cuff Bracelet in silver.
Barbed Wire cuff Bracelet - Sterling silver
Buy Now
The Cut & Sew Stretch Silk Tulle Cloud Tunic Top
This transparent design moves freely when you do, floating around your body like a cloud that floats in the sky. Handmade in Los Angeles from silk tulle, it is incredibly lightweight and feels like you aren't wearing anything at all. Use it to add dimension to dresses, tops, and any other garments you may already own. It's worn here over our Bespoke Silk Organza Painted Shift Dress.
Pairs well with: The Armature Zodiac Rosary Necklace and Shell Earring.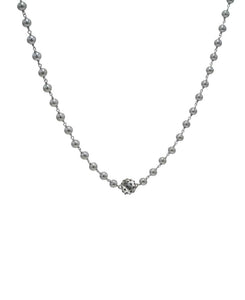 Gray Diamond Zodiac Rosary Bead Necklace
Buy Now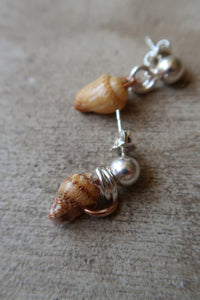 The Cut & Sew Athena Dress
Worn under our One Of A Kind Lace Flower Fringe Collar Necklace, the Athena dress is a classic that you can keep for decades to come. Handmade in Los Angeles from bone-coloured silk georgette, it has an open back and criss-cross straps that sit perfectly under the shoulder blades, making it seem as if the dress and your body are becoming as one. It's effortless, elegant and ideal for everyday dressing.
Pairs well with: The Armature Barbed Wire Cuff Bracelet in rose gold.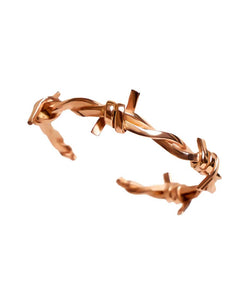 Barbed Wire cuff Bracelet- Rose Gold
Buy Now
Shop all three of these styles, and many more right now. Availability is limited